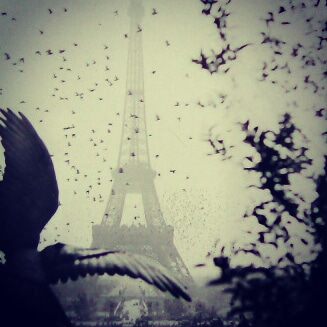 Is France going to win at the Football World Cup final today? Well, we hope so. Anyway, it's a good opportunity to tell you more about our French national anthem "La Marseillaise"!
"La Marseillaise" was originally called "Chant de guerre pour l'armée du Rhin" and was written in 1792 by Claude Joseph Rouget de Lisle in Strasbourg after the declaration of war by France against Austria.
It is a patriotic call, a war song  to fight against foreign invasion.
It was nichnamed " La Marseillaise" as  it was sung in Paris by volunteers from Marseille marching to the capital.
Here are the lyrics you will hear at the football match this afternoon:
Allons enfants de la Patrie,
Le jour de gloire est arrivé!
Contre nous de la tyrannie
L'étendard sanglant est levé, (bis)
Entendez-vous dans les campagnes
Mugir ces féroces soldats?
Ils viennent jusque dans vos bras
Égorger vos fils, vos compagnes!

Aux armes, citoyens,
Formez vos bataillons,
Marchons, marchons!
Qu'un sang impur
Abreuve nos sillons!
Now, you can sing! 
"Allez les Bleus"!!