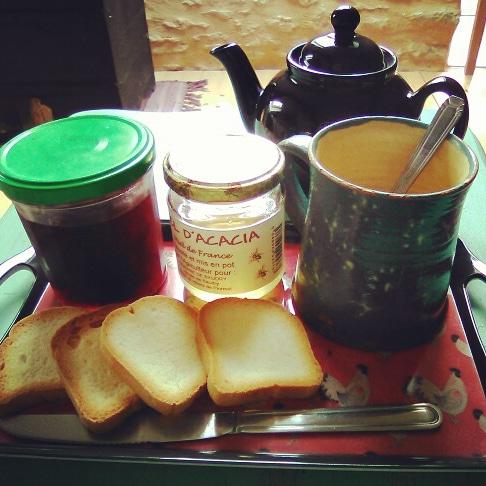 " Pour le petit déjeuner, je prends: du thé noir avec du lait froid, des toasts avec de la confiture à la fraise faite maison et du miel bio".
What is difficult in French is to remember what is masculin and feminin. To name what we usually have at breakfast in France ( thé, café, lait, chocolat chaud, sucre, miel, pain, toast), these words are all masculin. But jam is feminin "la confiture" and "les céréales" always plural!
We then say" je bois du thé" ( I drink tea) ( du= some in masculin) and "je mange de la confiture" (de la= some in feminin).